Here is the design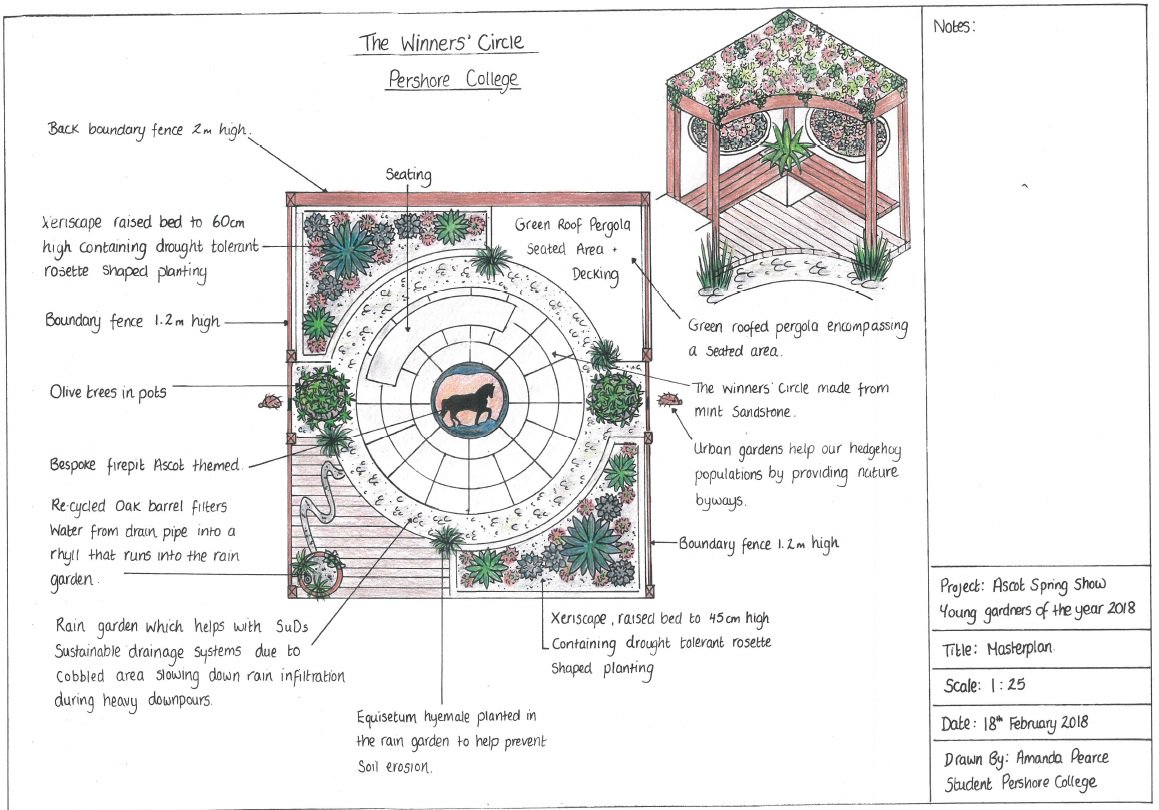 that my son Jamie's team at Pershore College have put forward for The Young Gardeners of the Year competition at the Ascot Spring Show  13-15 April 2018 in Windsor Great Park.
Personally I love a circular garden design. My ideal is winding paths, leading off behind shrub and trees so that the eye is led forward and the imagination stirred; what lies round that next bend?
Of course we're all influenced by great gardens that we've visited. The genius of the garden designer is to find a pleasing design and planting scheme that will suit the individal size, shape, soil, orientation and circumstances of a particular plot.
No wonder Paradise is imagined as a garden in different world mythologies and religions. My dream garden is one with sweeping velvet lawns, and wide paths disappearing behind massive banks of rhododendrums and azaleas in full bloom (perpetually!)
Perhaps I've been influenced by the gardens of great stately homes, tended by teams of highly-trained, devoted and hardworking gardeners. And why not? The ultimate joy of a great garden is, in Paradise and Eden mythology, a place of perfection and supreme reward  for those who have the luxury of wandering and resting in it and being nourished by it: and for us, here on earth, a place to dream in.
Other posts by SC Skillman about paradise gardens:
Try this one about lovely gardens in Kenilworth, or this one about Dunham Massey, or perhaps this one about Hidcote Manor Gardens.